Client-Centric
Service Design
Research
Client-Centric
Service Design
Research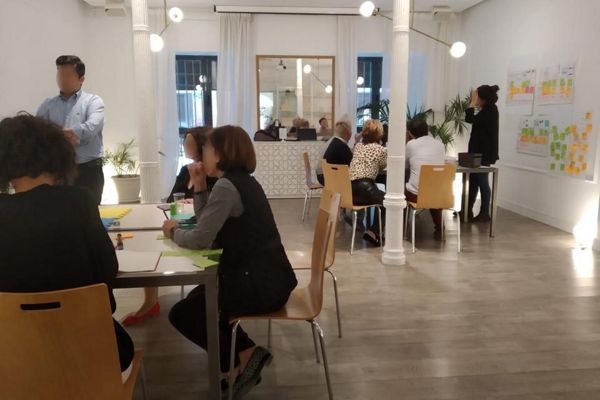 Xlab

Client-centric ​

Service design ​

Flexible & Agile

Stakeholders

One of Europe's leading health insurance companies detected that a key touchpoint wasn't generating the desired engagement and satisfaction with the company: the onboarding process in the company.
The priorities of our client were:
To understand new clients' perception of the onboarding process
To define which steps were in line with expectations and which ones were a problem and could be affecting the satisfaction level
For the company, the key challenge was to be able to involve the various stakeholders who are part of the onboarding process, in order to work on solutions and short-term actionable improvements.
The solution – how we did it: ​
Conecta has developed Xlab, an innovative and flexible methodology that's very efficient for:
Detecting insights and generating ideas in an agile way
Involving the various stakeholders in the company from the very beginning
Key features of to the Xlab are:
Different research stages
Taking place in a very short space of time
3 moderators involved
Client´s active participation, learning directly from the end clients
An adaptable space with different research settings
Video-booth to record the most relevant highlights
Phase 1 : Workshop with stakeholders in the company to understand their role in the onboarding process and their needs in terms of this research.

Phase 2: F2F interviews with the company's new clients to deep dive into their onboarding experience, followed by a feedback recording

Phase 3: Two parallel work groups, where end clients and the company work together with the moderator to redesign and optimize the journey

Phase 4: Final group meeting to share proposals and agree on the most relevant elements for new clients' satisfaction with the onboarding process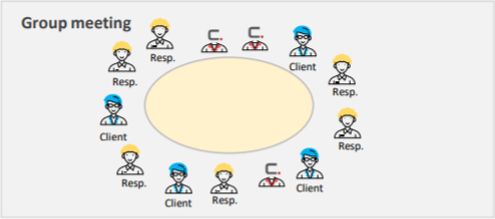 Phase 5: Final workshop to choose the ideas with the greatest potential and which are most actionable for the company in the short term

In line with a flexible and agile methodology, we delivered a video-report and infographics to guide the company on:
Pain points detected in the process
The different solutions for improving the process/customer journey
Keys for implementing these improvements