We're the research partner you need to grow
The company was founded in 2001. Since then, we have been offering a full range of market research services to global clients.
We've got a clear mission: providing robust, cutting-edge and inspiring market research and insight services to help our clients find innovative solutions, define the best strategies and make the right business decisions.
 We know how to draw the actionable knowledge you need.
We're a team with experience and youth,
who works rigorously and imaginatively
CONECTA brings the long and varied experience of a human team that possesses the passion and skills necessary to make each research project useful and fruitful.
We strive to be a company whose people can find their opportunity for professional and personal development.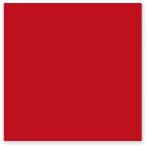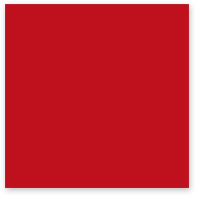 We have the best people, facilities and tools for providing state-of-the-art market research.
A multidisciplinary team with proven experience in quantitative and qualitative research, as well as in logistics and fieldwork procedures.
Call-center for telephone interviews
Computer-assisted telephone interviewing (CATI) operation with the latest technology (automatic dialing and remote listening and supervision).
Focus group and workshop facilities equipped with adjoining rooms with one-way mirrors, CCTV, and a proprietary system for remote viewing via video-streaming/Live Video.
An extensive and well tested international network of collaborators and partners.
Zona Conecta Online platform
ZOna COnecta (ZOCO) is our integrated platform for managing online qualitative research and insights communities. ZOCO allows you to manage short or long-term communities with very different research objectives. ZOCO is a versatile platform with a wide range of tools: express questions, open forums, Delphi forums, scouting tasks, diaries, surveys, bloggings, focus chats…
Unstructured information, such as answers to open-ended questions in surveys, is a powerful source of knowledge and insights. CONECTA uses machine learning tools to code and process open-ended text answers and comments
Supervision and quality control
We have the experienced team, the strict work processes and quality control systems to ensure the best standards of reliability and validity in the data.
Our clients trust us because CONECTA delivers innovation, actionable results, flexibility, agile response, personalization, experience and integrated services with the highest quality standards.
We have been pioneers in the use of new methodologies (Eye Tracking, Implicit Testing, Choice Modelling, Design Thinking, Text Analytics).
We use de latest thinking and technology in our research. If there is a better, quicker or more insightful way of doing it – we´ll find it.
We work with the flexibility required by the decision-making processes in the business environment.
Quantitative and qualitative researchers, as well as logistics and fieldwork specialists, work as a team to offer you a comprehensive service.
The best information is worthless if it doesn't arrive on time. For this reason, we offer qualitative and quantitative Express Research for those decisions that just can't wait.
Our goal goes beyond providing mere data to deliver valuable actionable knowledge. Our aim is to provide action guidelines based on a deep understanding of the nature of the decisions at stake.
We offer personalized attention, we listen and work closely with our clients to create the right setting for an ongoing exchange of ideas. We design and adapt the research tools and methods to suit each client's needs.
All CONECTA's work, from fieldwork to results reporting, is subject to a meticulous supervision and quality control. CONECTA is certified in accordance with the UNE-EN ISO 9001:2008 regulations, works in line with the AENOR UNE-EN ISO 20252:2006 quality standards, and abides by the ESOMAR and AEDEMO quality standards.
Our project managers and consultants have extensive experience in a wide range of industries, products and brands.
Committed to the highest quality standards